Free yourself
from mushy and moldy copy
and bring your brand to fruition
with creative writing.
Because you're not building your business just to sound like everybody else.
If you've just undergone a goddamn r/evolution, get the branded copy to match and deliver virtual visitors a warm welcome to your world—and a clear path to buy-in.
Come Alive in Copywriting
Express yourself without inhibition with creative writers who enchant your people.
Brand Jams
$2500/mo
A wooden crate of words picked and packaged just for you. 🍒
Succulent Success Stories
$1800
Branded storytime for people who need to see it to be it.
Fruit-to-Nuts Launch Copy
$5500
Your launch is hungry for content. Feed it well.
Expert, talented writers.
Whatever you want to say, whatever you want to champion, we've got a talented creative writer that will help you hook hearts and minds.
Turn casual observers into raving fans.
Navigate your marketing with clarity and confidence and cultivate a culture of content that gets loyal attention.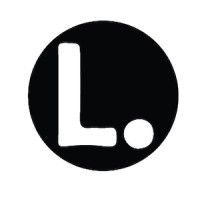 Jenn Barnabee, LizDot Serivces
I had a mish-mash of ideas about what I had to offer clients and employers. Rebecca drew those ideas out of me and converted my gibberish into a captivating description of who I can help, what they need, and why I'm the one to provide it for them. She helped me revamp my LinkedIn profile, and I immediately started getting opportunities that were exactly what I was hoping for. I am 100% certain that her marketing and positioning expertise helped me find this success. I also appreciated her process of reading through ideas with me so she could make sure I absolutely loved them and that they were authentic for me. I felt amazing after every interaction with her. She deeply believes in what her clients have to offer and takes special time to make it the most creative, interesting, and customized experience for you.
Be content with your content.
Unapologetic clarity and confidence, that's where we're going. Together, we'll set forth with your positioning and messaging in tow and start feeding the bounty of all future marketing efforts. Join us as we co-create your communications, conspire on brand strategy, and deliver on your promises. You're going to love the way you sound.
Expert, intuitive brand guides
Our experienced, multi-talented brand guides will keep you feeling seen, learning new things around every a-ha moment, and stepping confidently into your r/evolution.
Decades of experience
For 10+ years, the fine folks here have wowed entrepreneurs with exceptional service, creative ideas, and our dedication to your business growth & development.
Get in the bubble, baby.
Enroll in the mailing list fo more marketing magic and dope drupes.
Preserve the right to an inspired inbox. | We will never share your information with anyone without your consent. | Opt out anytime.