Get it Write
Oct 13, 2022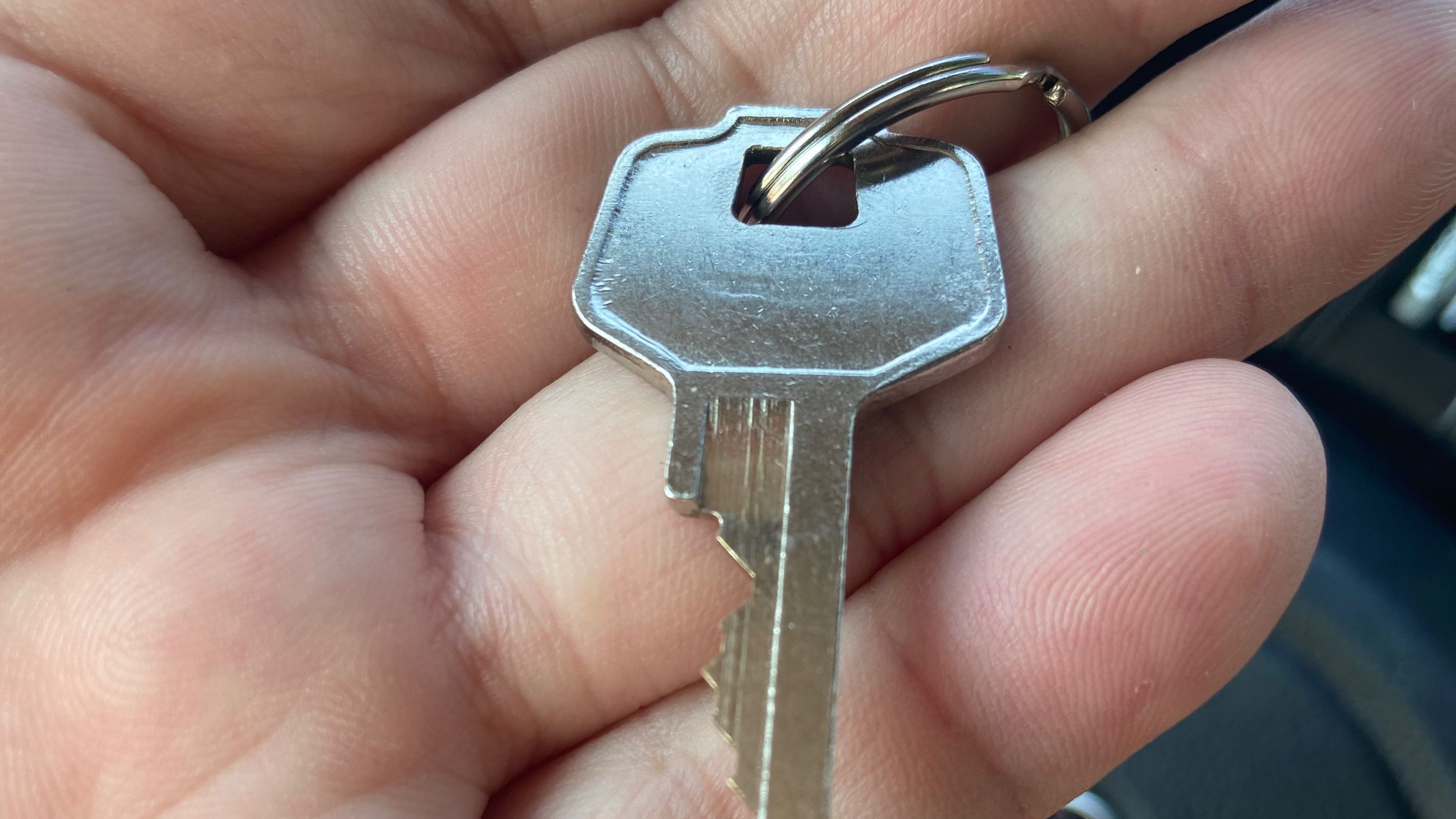 Stellar Communication is Your Unfair Advantage
My girl Beth Collier is a class act. She just gets life right. She knows that the key to just about anything we want to accomplish in life is found in exceptional communications skills.
Want to lead a team into a business battle? You'd better inspire trust and loyalty. Want that promotion? You need to promote yourself first. Want to smash stigma and change the way things are done? Craft an argument, rally your allies, and take a stand.
Mamma may have told us…'use your words.'
When you can give a talk, present to leadership, lead a huddle, and write a solid email, you will give rise to your career. If you do it right.
What's more, watch these skills blossom in your personal relationships, too. Suddenly, family arguments are at a minimum, your kids' friends look up to you, and you're living large on sustainable peace of mind. Life challenges do not seem so threatening. #winning
Beth has created a phenomenal career showing people how to get great at the gift of gab. She coaches high-achievers — from beginners to the C-Suite — on how to develop winning communication skills.
She understands that although it's one thing to improve your writing, it's a whole 'nother thing to apply stellar communication skills in your everyday interactions. Beth helps her clients understand just how to apply these new superpowers.
I had the pleasure of working with Beth last summer and she was no end of inspiring.

She really got me thinking about the lessons someone like her can teach marketing people. Communications Strategy and Professional Development, it's not just for CEOs anymore.
(Get inspired by how "good" or "bad" communication can elevate or execute an organization and other fun teachable moments from pop culture by following Beth Collier on LinkedIn.)
Brand is nestled snugly under the umbrella of Communications.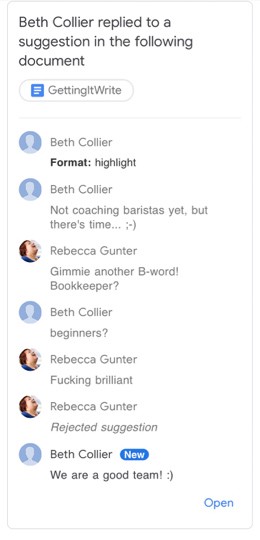 You already know that brand is all the things. What you say and how you say it. From the psychosocial cues in logos to the way you feel scrolling through Instagram, people are picking up what you are putting down.
Social. Video. Blog. Emails. Sales. Brochures. Proposals…. we're talking. (And we really hope people are listening.)
It's hard to know if you have the ear (and heart, and mind) of your intended audience. If you are not engaging… then neither are they.
That's a problem. When that happens, get back to basics and work on those mad communication skills.
Personally, I thrive in a 'Communications Space.' These are the things that make me a good writer: empathy, compassion, curiosity. I am also collaborative and "cultured." I mean what I say and say what I mean. I can have tough conversations. I write persuasively. I'm not afraid to lead a workshop, be on a LiveStream or podcast, or make a cold call. I can make an ask.
These aren't things that just come naturally; I have had to learn these skills. Now, hard-earned communication skillz are my unfair advantage.
Assess your assets.
The most engaging brands (from personal brands to mega-corporations) are leveraging strong communication skills when building brand strategy. And it works. (Are you a brand loyalist? BeachBody? Subaru? Apple? Casper? MeUndies? Think about it.)
It's shortsighted to think about brand as just assets (e.g., graphics, video) and content creation.
If you want to inspire the same kind of brand loyalty that drives people to pay $158 for AirPods or stand in line for hours for a meet-and-greet or to never-ever-ever consider going anywhere else, you'll need to think less about marketing…… and more about communications.
Let curiosity and creativity drive your marketing plan.
Beth is obsessed with the cohesive role that curiosity and creativity demonstrate in effective communications, professional development, and community building. (Read more about this mindset on her blog here: https://www.beth-collier.com/blog)
Imagine how powerful your marketing efforts would be if you were on a mission to uncover every nuance of your audience and industry? Approaching stakeholder-first builds an approachable, transparent, and relatable brand. Now add a refined communication strategy.
This is how tribes are built. #TeamYourThing
The proof is in the pudding.
While I am fangirling about Beth Collier, I must share something I received in my mailbox. Not my inbox but delivered-by-post in the black box staked to my driveway. (Usually a waterdrenched haven for circulars and fundraisers.)
Is this not the most on-brand branded shit you've ever seen in your life?
Not only did she take the time to write a thoughtful note of substance — on stationery and by hand — but she edited it. She proofed her own damn note.
Instantly, I got it. Every trick in the communications book manifest in one correspondence card.
And just to kick the can down the road a little bit further… this seemingly-small act — but so, so on brand — was the difference between "what a nice client, I'm glad we met" and "I have got to write about this lady."
Force-multiply that, babies.
How does Communications or any other discipline influence your work? What benefits have you noticed in your ability to land a sale or onboard an employee? Tell me your trials and triumphs integrating communications skills into your marketing efforts in the comments below or on social @stonedfruit